The main lubrication problems of bearing lubrication:
※Strict long-life lubrication requirements, the lubricating grease of the bearing evaporates too quickly, after a period of time, it dries out, the lubrication is not enough, causing sintering;
※The bearing is easy to fatigue and fall, the oil film formed by the bearing grease is thin, it is easy to be broken down, and it is difficult to repair;
※Bearing corrosion, bearing grease has poor rust resistance and corrosion;
※Bear noise, bearing grease is contaminated in the production process of bearing grease, there are impurities, particles, resulting in bearing pitting corrosion;
※Strict environmental protection requirements, many oils and fats have not passed relevant environmental protection certification; ……
Solution:
※For the lubricating grease will dry out after a period of time, it is necessary to select the lubricating grease made of high-grade precision base oil and precise process;
※Fatigue peeling of the bearing, the selected base oil has high viscosity, the formed oil film is thick, and it is not easy to break down;
※Add anti-rust agent and anti-oxidant to the grease to provide anti-rust, anti-rust and anti-aging properties of the grease;
※Bearing abnormal noise, strictly control the production process, purify the production environment, and ensure that the grease is not polluted;
※In response to the requirements of the current market, all automotive products must meet environmental protection requirements...
Simulation bench experiment: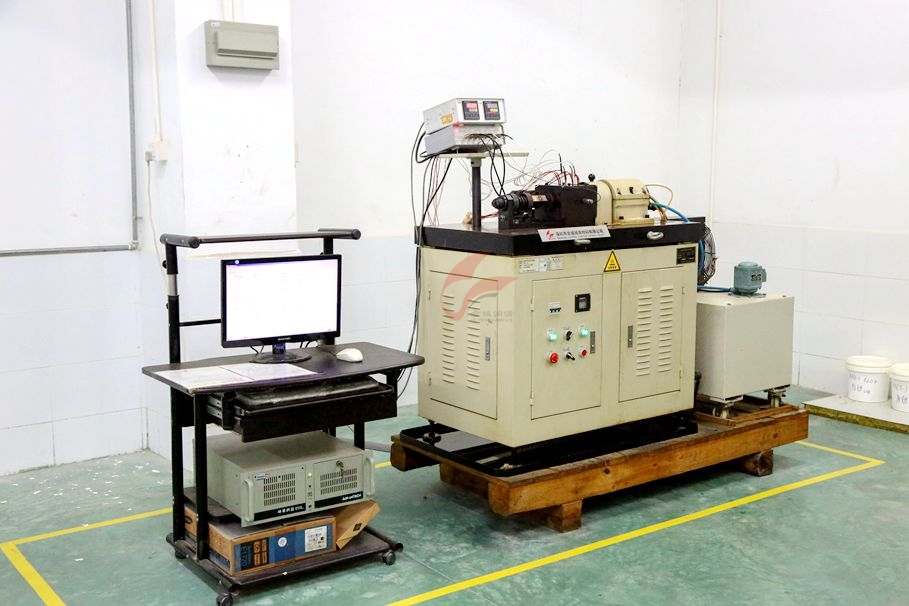 basic introduction:
※The test stand can carry out the durability test on the bearings of 608, 6201, 6204, 6303 models.
※Four sets of bearings can be carried out at the same time in each experiment. The maximum speed of the testing machine is 30000rpm. It can simulate normal temperature test and high temperature (up to 180℃) test.
※The bearing can be loaded in radial direction (up to 5000N) and axially (up to 2000N).